A thorough search of the island today in fresh conditions turned up a handful of new migrants. In the wetlands and lowlands one Jack Snipe, three Snipes, three Skylarks and 75 Meadow Pipits were found with one Grey Wagtail, six Pied Wagtails and four Rooks moving overhead. In the gardens and withies five Song Thrushes, one Redwing, three Goldcrests, one Water Rail, and six Starlings were logged. The pair of Sparrowhawks were joined by two Buzzards in roaming the island whilst four Little Owls continue to be very vocal.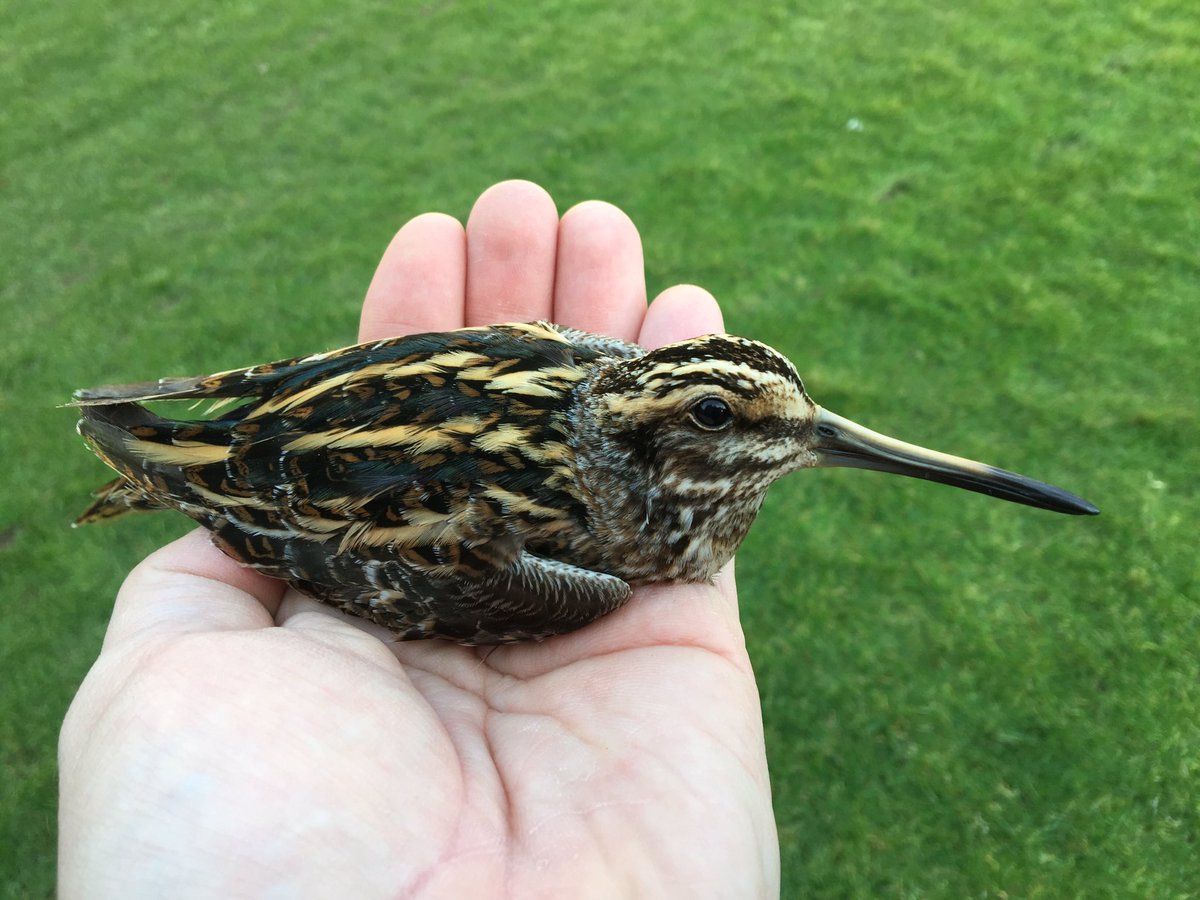 A stunning Jack Snipe; the first bird to be ringed on Bardsey this year
The Narrows had six Shelducks new in (hopefully scouting breeding sites) with a single Dunlin on the central floodpool. The semi-resident female/immature Merlin continues to hunt around the southern coastline whilst 27 Turnstones were seen feeding in Henllwyn. Out at sea a single Red-throated Diver, three Great Northern Divers, and eight Common Scoters flew by.