Eight

Long-tailed Tits

found in Cristin Withy in the morning before moving onto to Nant later were a welcome surprise. Though there was a strong showing last autumn, this species is not annual here, and these are the first spring birds recorded since 2001.
Small numbers passing at sea today were highlighted by one Red-throated Diver, one Manx Shearwater, ten Common Scoter, and 40 Razorbills.
It was as-you-were with most inland migrants today with only one Collared Dove new in, though one Merlin, one Water Rail, 109 Meadow Pipits, one Grey Wagtail, 20 Blackbirds, three Song Thrushes, 15 Redwings, 11 Goldcrests, one Firecrest, one Rook, six Starlings, 12 Chaffinches, one Greenfinch, one Siskin, 146 Linnets, and one Reed Bunting were seen. Some of the best counts of the day concerned Lesser Black-backed Gulls and Herring Gulls as a quick check on the East Side and North End colonies returned 92 and 296 respectively, their highest counts of the year.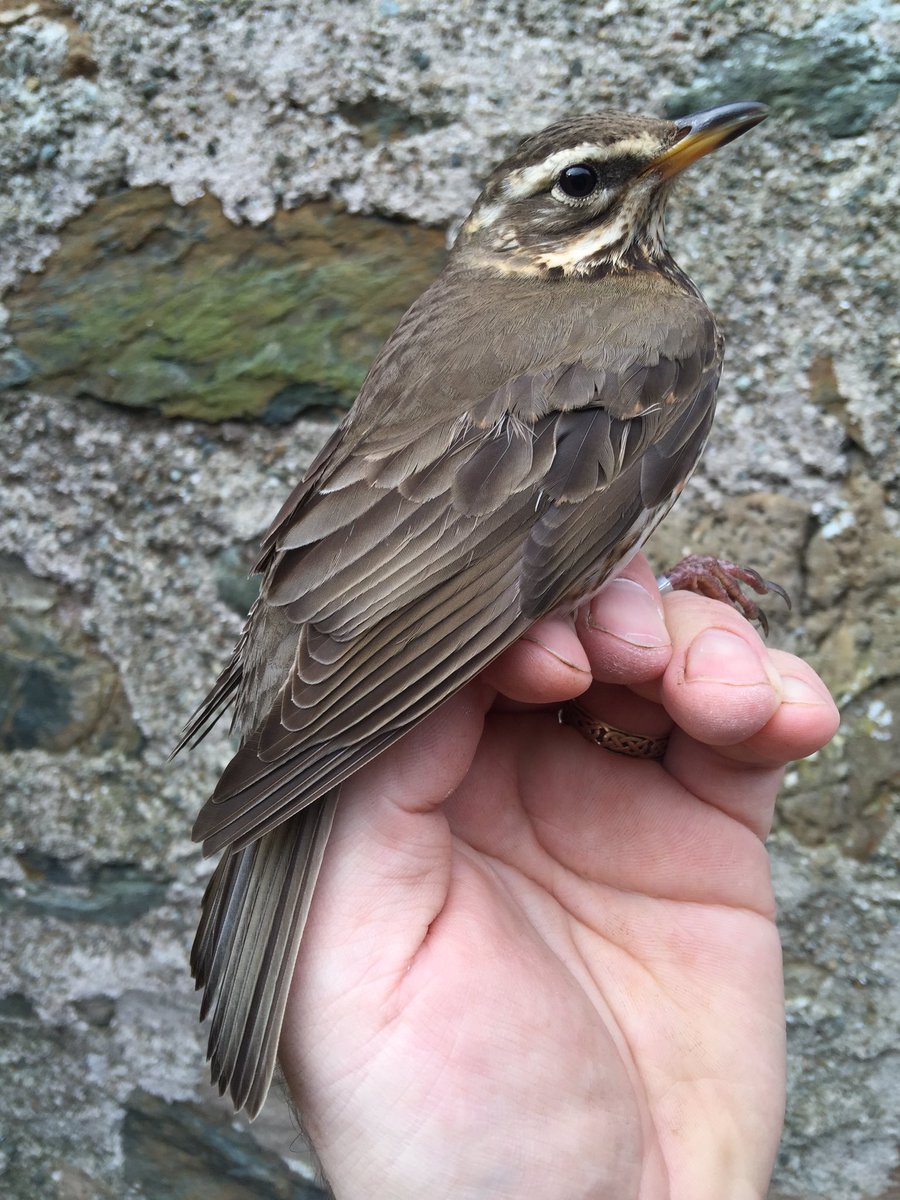 The third Redwing to be caught in the Heligoland in as many days.