Once again stunning weather from dawn to dusk. And following the fine weather were fine birds too. A single
Stock Dove flew north over Cristin in the morning before settling onto the Mountainside above Carreg Bach. In a similar vein three Crossbills flew over Cristin early on but could not be re-found amongst the conifers on the island later. Yesterday's Black Redstart put in a brief appearance at the Schoolhouse, the second Wheatear of the spring was seen on the Mountain top, ad the long-staying Firecrest was seen at Nant again.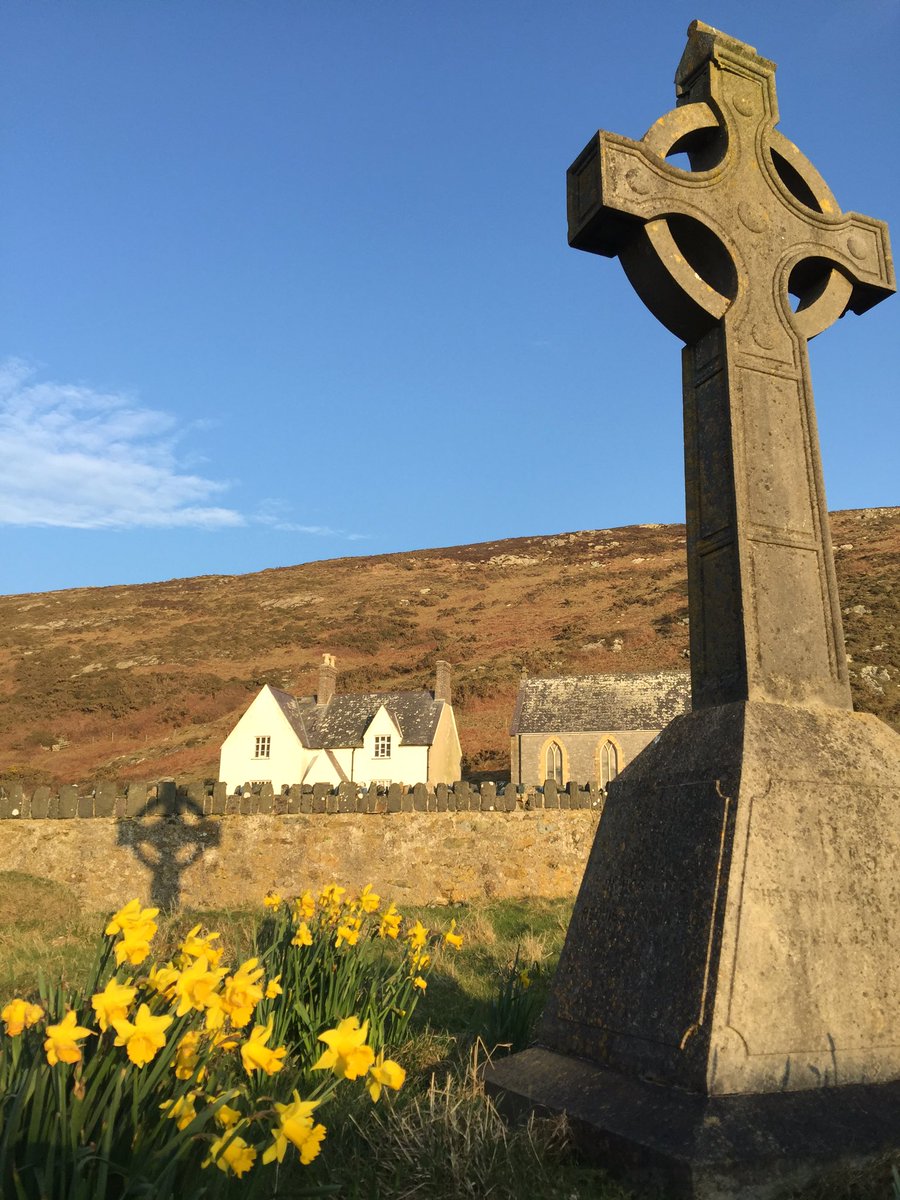 A big influx of 343 Linnets was evident with parties noted heading south or alighting on the Mountainside in flocks. Decent numbers of Meadow Pipits were seen again with 232 in total. Other interesting migrants include two Grey Wagtails, three Fieldfares, two Song Thrushes, five Chiffchaffs, 12 Goldcrests, one Jackdaw, six Ravens, one Greenfinch, four Siskins, and one Lesser Redpoll while singles of Buzzard, Merlin, and Sparrowhawk continue to patrol the island.
Sea-watching produced one Red-throated Diver, one Common Scoter, and 119 Guillemots and The Narrows held one Dunlin and two Turnstones, with three Snipes in the Lowlands.