Overcast conditions made a nice change from the baking sun, and with it a few extra birds too. A brace of Wrynecks were new in with one discovered behind Ty Pellaf Withy early afternoon and another appearing miraculously in front of stunned guests in the Cristin front garden in the evening.
At least two of yesterday's

Melodious Warblers

were still present in the Cristin garden with a new Icterine Warbler also discovered in Plas Withy.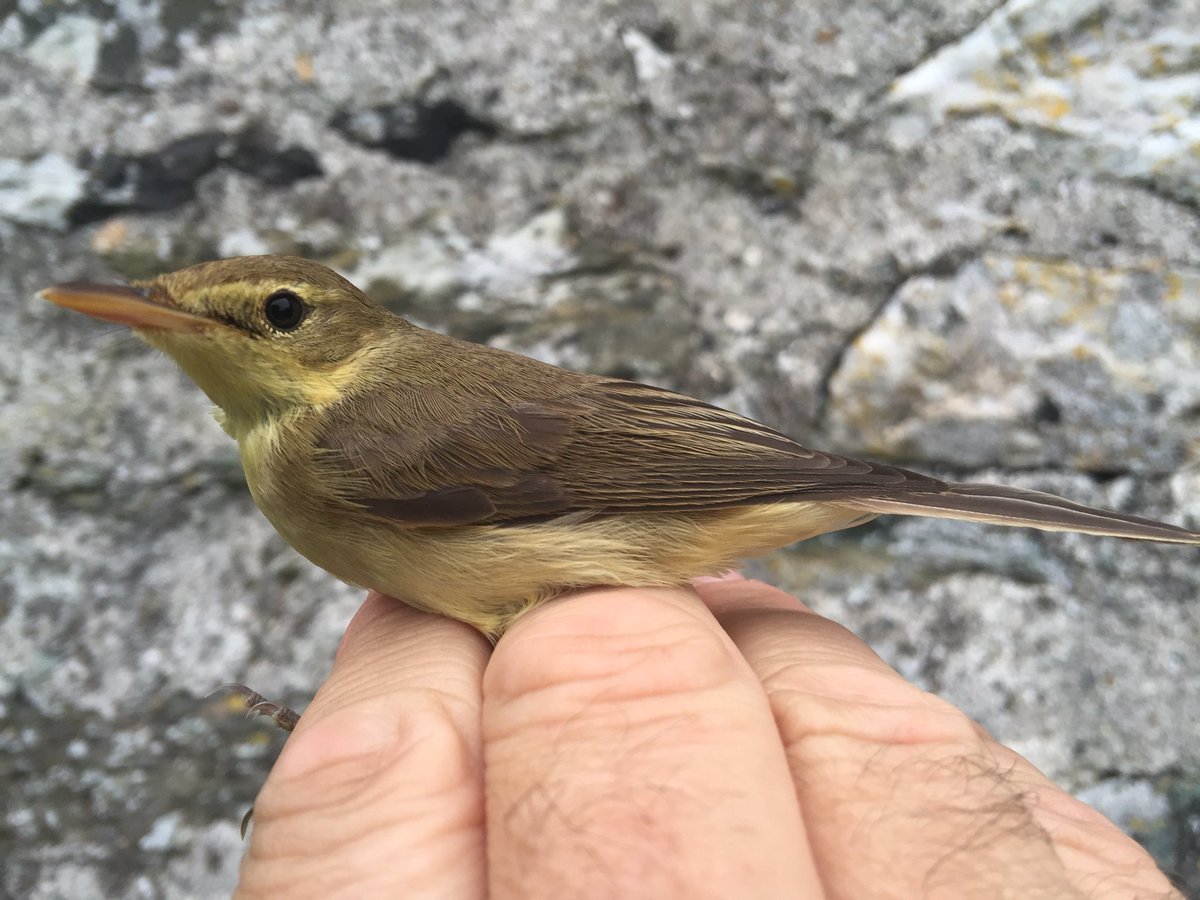 Sea-watching was rather productive with one Balearic Shearwater, 72 Gannets, 20 Cormorants, 40 Shags, four Grey Herons, seven Common Scoters, six Arctic Skuas, 53 Great Black-backed Gulls, 2000 Kittiwakes, two Sandwich Terns, eight Common Terns, and 14 Arctic Terns logged.
More interesting migrants recorded today include four Sparrowhawks, one Buzzard, two Kestrels, one Merlin, one Ringed Plover, two Dunlins, one Snipe, eight Redshanks, three Common Sandpipers, 15 Turnstones, one Sand Martin, one Tree Pipit, one 'flava' Wagtail, seven Grey Wagtails, 12 White Wagtails, six Whinchats, 29 Wheatears, nine Whitethroats, three Blackcaps, three Chiffchaffs, 19 Willow Warblers, 12 Goldcrests, eight Spotted Flycatchers, four Pied Flycatchers, and 283 Linnets.